Who We Are
The YMCA is a values-based, non-profit organization committed to nurturing the potential of kids, promoting healthy living and fostering a sense of social responsibility.
We are recognized around the world as a source of security, stability and goodwill. The Y is a team effort, right down to our members. The care and concern we show for our members is our success gauge. In order to maintain our success, we must recruit and hire the best employees in the area. We hope you consider joining us.
The Brainerd Family YMCA offers full-time and part-time positions with flexible scheduling.
 

NEW- The Y is partnering with the City of Brainerd to help support recreational opportunities this winter.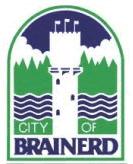 Now Hiring
Now Hiring
Qualified Teachers
Member Service Attendant - Evening & Weekends
After Hours Janitorial Staff
Lifeguards
Swim Instructors
Group Fitness Instructors
Sailing Instructors - Starting Feb 1st
Summer Daycamp Counselors - Starting Feb 1st
 

Looking to Volunteer?
Board of Directors and Committees
Fundraising
Coach our sports teams
Teach Fitness Classes
Motivate and support youth--building the character, skills and relationships