Connecting people of all abilities through cycling on some of most beautiful and scenic roads in
the Brainerd Lakes Area
2023 EVENTS
PAST EVENTS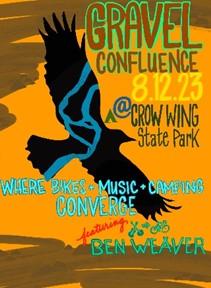 Gravel Confluence- Saturday, August 12th
Depart at 3:00pm from Crow Wing State Park. Join us for the 1st annual Gravel Confluence. The Gravel Confluence combines biking, camping, and music in a uniquely Gravel Grinders way. This year the exceptionally talented poet, songwriter, letterpress printer/book maker, public speaker and endurance cyclist Ben Weaver will be joining us for an afternoon ride followed by a concert, and camp out. Think of this event as the Gravel Grinders Jamboree. Grab your bike, tent, riding buddy (we have extra's if needed), and join us for this unique experience.
We will start and end at Crow Wing State Park, so you can arrive by car, bike, boat, or any other mode of transportation you so choose.
The camping portion of the event is not a requirement, but you do risk suffering from major FOMO. I heard a rumor that there may even be a fireside Jaw harp performance by a not so famous musician.
Please RSVP to receive event updates and to help us know how many people to expect.
Camping for Saturday night can be reserved through the MN Parks Reservation system
Bike Maintenance Clinic- Friday, April 21st from 5-7:30pm at Camp Vanasek- 14307 Oakwood Dr., Baxter, MN 56415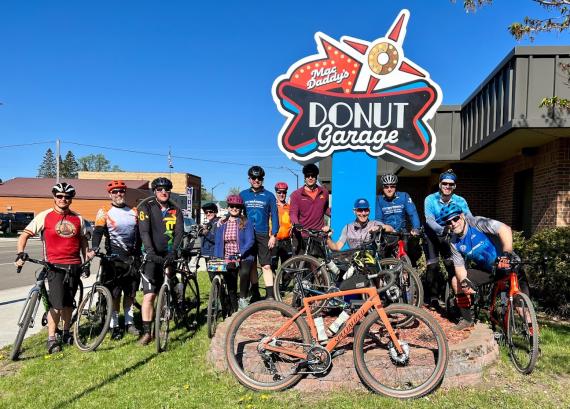 There will be several repair stands set up, so bring your bike and learn how to solve some basic repair issues (bring any supplies you might need)
Gravel Grinders 101- Thursday, April 27th from 6-7:30pm at the YMCA Early Learning Center- 703 Oak St., Brainerd, MN 56401 (across the street from the Y)
Destination Donuts- Saturday, May 20th   
Depart at 7:00am. This will be one Sweet ride! Our adventure will begin at the Brainerd family YMCA. We will work our way over to Crosby where we will refuel at the ultimate Feed Station 'Mac Daddy's Donut Garage'. Once we are done with our mid-ride refueling we will turn around and head back to Brained to burn off a few of those delicious calories.
Total ride distance will be approximately 42ish miles.
Charcuterie Board Bike Challenge- Saturday, June 10th
Depart at 10am.  It's a gravel ride with a twist! Participants will enjoy a 20-25 mile group gravel ride with a mid-point stop for the Charcuterie challenge. Participants must carry all boards and delicacies and display during the mid-ride stop. Judging of the charcuterie boards will occur based on categories such as: best presentation, most original, best pairing, etc. Prizes will be awarded for winners.
follow us on Facebook and learn more!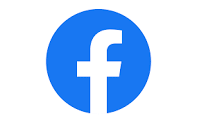 GROUP RIDES
Spring, Summer and Fall ride calendar now live! Rides begin Thursday May 4th.
*see Ride with GPS below for calendar
Each ride is 'No Drop' and groups will form based on ability.  These rides are about being outdoors, staying active, and community.
Visiting cyclists to the Brainerd Lakes area are welcome to join in!
CLUB ADMINISTRATORS
Matt Sundquist     m_Sundquist@hotmail.com | 218-838-4916
Josh Pennington   penning.josh@gmail.com     | 573-355-6206
RIDE LEADERS: Jacquelyn Bacigalupi, Mike McConkey, Madi Anderson, Dave Thomes, Bryan Flach, Shane Riffle
PUBLIC AFFAIRS OFFICER/SOCIAL MEDIA GURU: MICHAEL HAWKINS
Safety Rules & Recommendations
YMCA Gravel Grinders strives to ensure a safe and enjoyable experience.  In that effort, everyone who joins the group is asked to ride responsibly and adhere to the following rules and recommendations.
Riding:
Bicycle riders, like drivers of motor vehicles, must obey all traffic laws.
All riders are required to properly wear an approved helmet while riding on any ride.
For riders that need them, we do allow electric bicycles on our rides as long as they do not have more than 750 watts of power and provide no assist after 20 miles per hour
Personal listening devices (MP3 players, I-Pods, earbuds, headphones, etc.) are not allowed on rides.
Any use of a cell phone, including but not limited to making phone calls or texting, which in any way reduces your ability to ride safely, is prohibited.
On Dusk / night rides every bicycle must be equipped with a proper operating headlight and taillight.
Small children who are not riding a bike must wear an approved helmet and be in a child seat affixed to the bike, on a tag-a-long or in an attached bike trailer.
Procedural:
Anyone (YMCA members and non-members) participating on a YMCA Gravel Grinder ride must complete the online waiver at the beginning of each ride in order to be covered by the Club's medical and liability insurance and to be counted as a participant in that ride. 
Minors (under the age of 18) who wish to ride must be accompanied by a responsible adult and submit a waiver signed by a parent or guardian and which is verified by the ride leader.
Recommendations (Before Riding):
Make sure that your bike is in good and safe working condition.
Each rider should carry an extra tube, patch kit, tire levers, bike tool and a pump.
Know which brake handle is for your rear brake (normally the right) and use it as your primary brake or in conjunction with the front brake. Do not apply only your front brake.
All riders should wear visible clothing, and protective glasses are recommended.
Hydration is necessary, and each rider should carry water and/or a sports drink and drink often during the ride.
Each rider should also carry some quick energy food.
Recommendations (While Riding):
Riders should be helpful to and responsible for each other.
Do not ride beyond your ability and ride in a predictable manner.
Riders should ride no more than two abreast, and should ride single file when there is heavy traffic on roads, streets or trails.
Ride as far to the right as is safe and practical. Take the full lane if that is the only safe way to proceed and move to the right as soon as it is safe to do so
Use hand signals and communicate verbally for turning, slowing, and stopping. Point out and verbalize road hazards or other road conditions such as: "pothole", "stick", "glass", "bike up", "car up", "car back", "on your left", etc.
Do not ride too close to the bike ahead or to the bike next to you.
When you are going straight through an intersection, without a right turn lane, make sure that you are aware of right turning motor vehicles next to you or behind you.
When going through an intersection without a stop light, do not give voice signals such as "clear" or "ok". Each rider must make a determination that it is safe to proceed through the intersection based upon his or her understanding of the conditions.
Do not block right turn lanes when the group is going straight.
When a group of riders comes to a four way stop, the whole group should stop.  If there is no traffic, the whole group may then proceed through the intersection. If there is stopped traffic, no more than 4-6 riders should go through the stop together in order to alternate with stopped motor vehicles.
At trail crossings make sure all moving vehicle traffic has cleared the crossing and then cross when safe to do so.
No rider should attempt to stop, block or direct motor vehicle traffic in order to allow all riders in a group to make a road or trail crossing.
Do not confront motorists.
On night rides riders should wear reflective clothing (vests or jackets) and/or reflective or lighted arm bands or ankle bands and should carry extra batteries for the front and rear lights.
Gravel Bike Rides:
Gravel bike riding is inherently different than road or MTB riding. 
Gravel  bike "Rules of the Ride":
          Ride only on open roads & trails.
          Leave no trace.
          Control your bicycle.
          Always yield trail.
          Never spook animals.
          Plan ahead.
          Ride within your limits
Gravel bike rides will be cancelled in wet or poor weather/road conditions.
Gravel bike stops, check point locations, and the approximate time for each are to be agreed upon at the start of the ride.
On these "No Drop" rides, if someone is struggling in the group, the leader or designee will support them.
Definition of "No Drop" This is a ride where no one gets left behind should a rider not be able to hold the pace or if they have a mechanical or flat tire. These are great rides to start with as they are more conducive to learning how to safely ride in a group. Riders are responsible to notify a fellow rider or leader if they need help. Riders are also responsible to review the route / distance and be prepared for the ride. These are supported rides but "you are responsible for you".
While minors (persons under 18 years of age) are welcomed on these rides, they must be accompanied by a responsible adult (a person 18 years of age or older) who is either their parent or guardian or an adult approved by their parent or guardian. Their parent or guardian must sign a yearly waiver for them.  All other rules that apply to adult members, such as the Helmet Policy, also apply to minor members.
Follow the Gravel Grinders | Visit Brainerd Racing and Ambassador Team